Coco, Artscape 2018.
Pictured above is Coco, SF-native. Taken at the Sazon Libre after party.
TT The Artist, 2018.
On the ground floor of this club was small bar with a short stage. The chick performing had a mic in her hand and no worries on her mind. She slayed. I was like 'DAMN this girl is something special, she is KILLING IT." Later to find out she's one of the best young MC's in the game. Starts really do shine bright.
Encontra TT THE ARTIST.
Hallie, 2018.
Hallie at Artscape, 2018.
Sean, 2018.
Met this cutie on the bridge and he walked me to the club. He lived just outside of Bmore and came to Artscape solo, because none of his friends wanted to join. Lovely dude, bright future.
Artist, 2018.
Boricua en BMore, 2018.
Bahamas
Artscape, Baltimore, 2018.
Artscape Bae's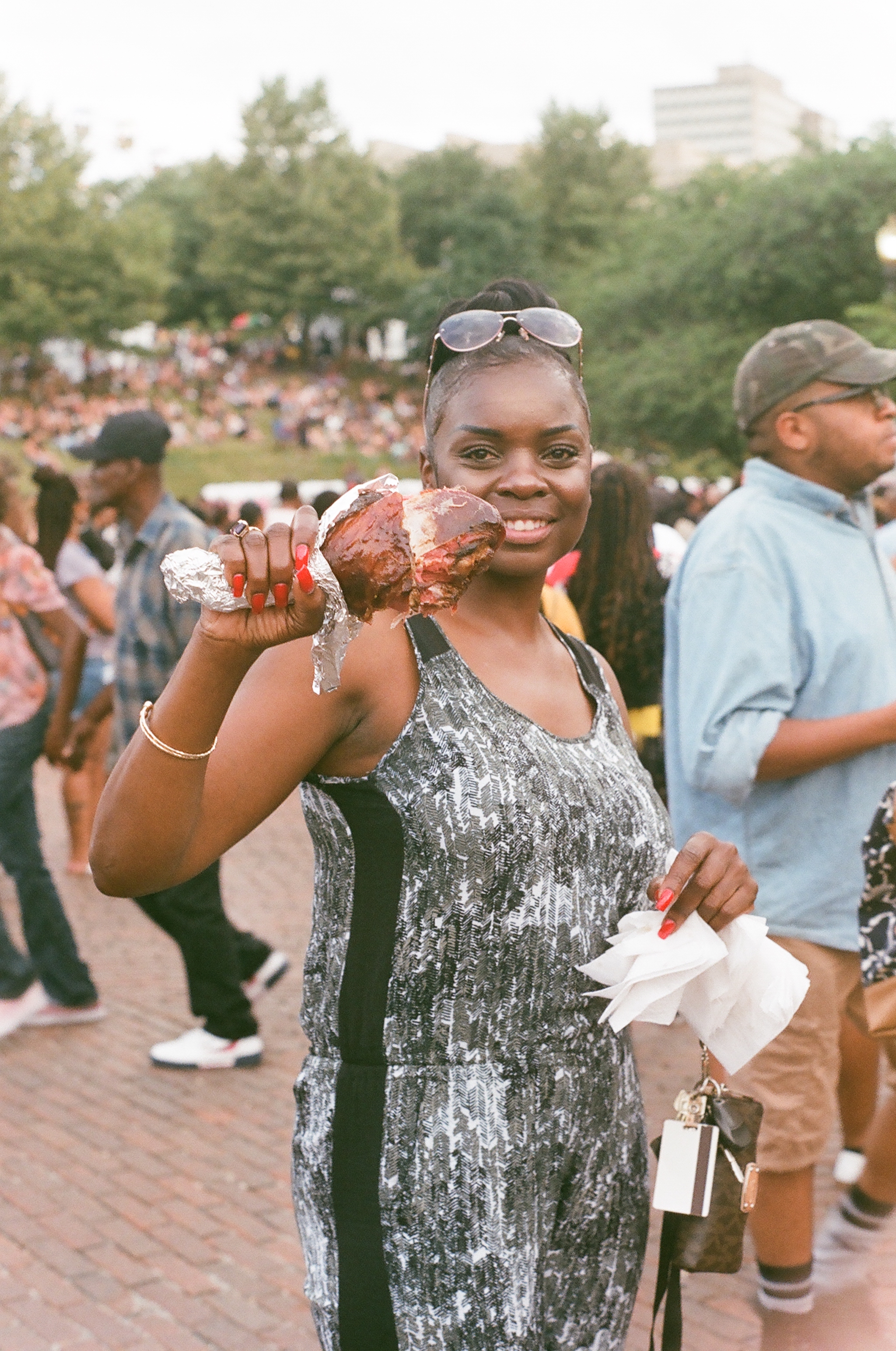 Turkey Leg
Artscape, Baltimore, 2018.